Brooke Dolin
Class of 2021, Doctor of Dental Surgery (DDS) Program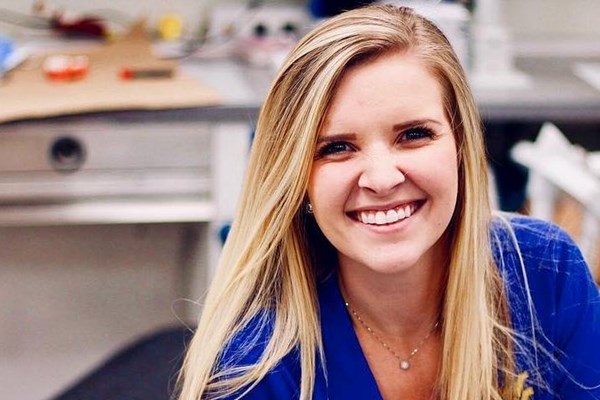 "As I enter my final year, my advice to an incoming D1 would be to get involved and soak it all in, because, believe it or not, it is going to FLY by!"
First and foremost, congratulations, and welcome to the family! As a student here at the West Virginia University School of Dentistry, I can honestly attest that this journey has been the most incredible and rewarding phase of my life, and I am so excited for each of you to experience all this journey has to offer. Now, here are some things you have to look forward to in your upcoming endeavors!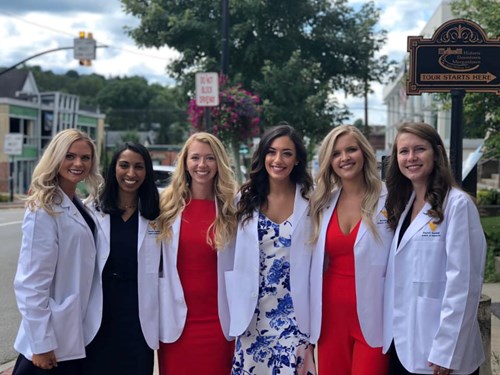 - Friends that turn into family: Your classmates are going to become your tribe, your team, and your best friends within a matter of days. Some of these friendships will last a lifetime and may even leave you wondering how you made it this far in life without them. It will be this group of special people that will make your trials and tribulations much easier withstand and the victories that much sweeter.
- Events, events, and more events: Dental school is A LOT, so we try to make it a little more exciting by having reasons to celebrate and get together! Both the American Student Dental Association (ASDA) and Delta Sigma Delta (our dental fraternity) host some of the most exciting events of the year! Some of these events include Field Day, Pig Roast, ADPAC Halloween costume party, Give Back a Smile 5k, National Student Lobby Day, and even a formal event named 'Mandiball'!
Reflecting on my time here as a student, I find it incredibly hard to believe that it has been three whole years, and I'm rounding the base towards my final lap. I have met some of the most remarkable friends and mentors, and I cannot wait to meet each of you too! As I enter my final year, my advice to an incoming D1 would be to get involved and soak it all in, because, believe it or not, it is going to FLY by!
"What a wonderful thought it is that some of the best days of our lives haven't even happened yet." -unknown