Mays Ibraheem
Class of 2023, Doctor of Dental Surgery (DDS) Program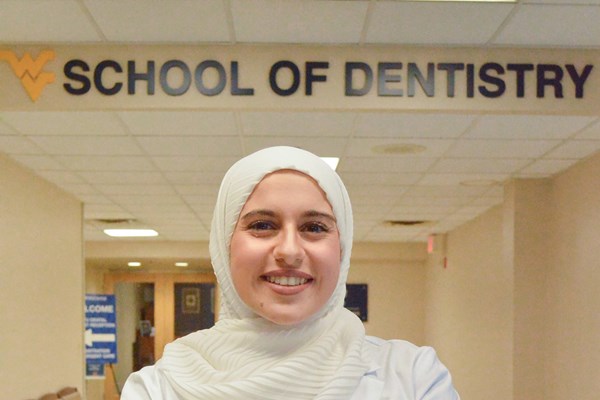 "What motivates me to strive for excellence in oral care is knowing that I have the opportunity to significantly affect patients' lives for the better and hopefully be able to boost their confidence in the long run."
Hometown
Mays Ibraheem is bicultural. She is originally from Syria and considers Morgantown her hometown.
Oral Healthcare Priorities
"What motivates me to strive for excellence in oral care is knowing that I have the opportunity to significantly affect patients' lives for the better and hopefully be able to boost their confidence in the long run."
Plans for the Future
"After dental school I'd like to continue to grow and learn new procedures, research and techniques that would allow me to provide the best care to my patients and to allow me to be able to restore and give life to their new smiles. Learning doesn't stop once I'm graduated. I hope to continue to educate myself in modern dentistry as the years go by."