Madylin Hinkle
Class of 2022, Bachelor of Science Program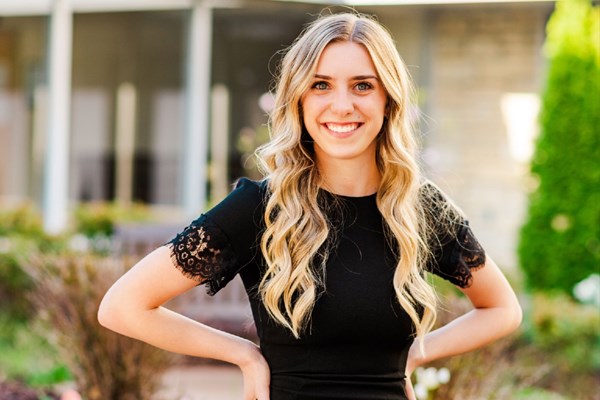 "Dental hygienists have a wide variety of career paths and roles. We have so much opportunity for professional growth whether it be in research, education, public health, and much more. This makes me so excited to start my career and see where this journey will take me."
Hometown
Morgantown, WV
What made you want to earn your BSDH?
I always knew I wanted to work in healthcare and be able to help my community. Now having gone through the dental hygiene program, I have realized I love the work environment in a dental clinic, the patient connections that are made, and the interesting science and hands-on work that is involved in dental hygiene. 
What is something you realized during dental hygiene school?
I learned that dental hygienists have a wide variety of career paths and roles. We have so much opportunity for professional growth whether it be in research, education, public health, and much more. This makes me so excited to start my career and see where this journey will take me.
Explain a school experience you will never forget.
I will never forget the amazing relationships I've made at the WVU School of Dentistry with both my classmates and teachers. While we were separated for a long portion of our college experience due to COVID, we were able to stay connected and supportive of each other and were able to overcome such a challenging time together. 
What's next and why are you excited about it?
I plan to work as a travel hygienist to gain experience in many different offices and with a large variety of patients. I am excited to be able to learn so much from the other dental professionals I will work with and to feel like I am helping my patients lead healthier lives one smile at a time!