Hannah Grimm
Class of 2022, Bachelor of Science Program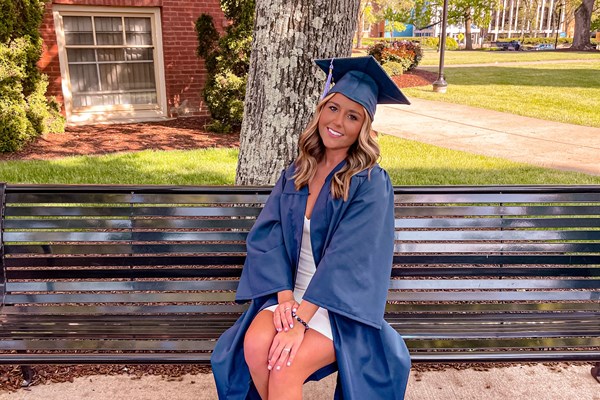 "I was given an amazing opportunity to work with many children who were impoverished. It was such a great experience to create a bond with them and to teach them how important oral health is. Seeing their smiles made me cherish these kind of moments in the clinic."
Hometown
Smithfield, PA
What made you want to earn your dental hygiene degree?
I was very passionate about earning my bachelor's degree in dental hygiene at a very young age. The instant gratification and sense of purpose is what I love most about this career. I love seeing my patients smile and the connection that we are able to build during an appointment creates a life-long friendship. 
Explain and dental hygiene school experience you will never forget. 
I will never forget my time at rural rotation. I was given an amazing opportunity to work with many children who were impoverished. It was such a great experience to create a bond with them and to teach them how important oral health is. Seeing their smiles made me cherish these kind of moments in the clinic. Rural rotation made me realize that my passion is working with children, and I soon wish to be working in a pediatric office in the future. 
What is next and why are you excited about it?
I will be working as a full-time dental hygienist in a private practice located in Charleston, South Carolina. I am excited to start working in the clinical field because it is in the clinic that I am able to treat patients and see the difference oral health has made in their lives.