Ali Alshamali
Class of 2022, Doctor of Dental Surgery (DDS) Program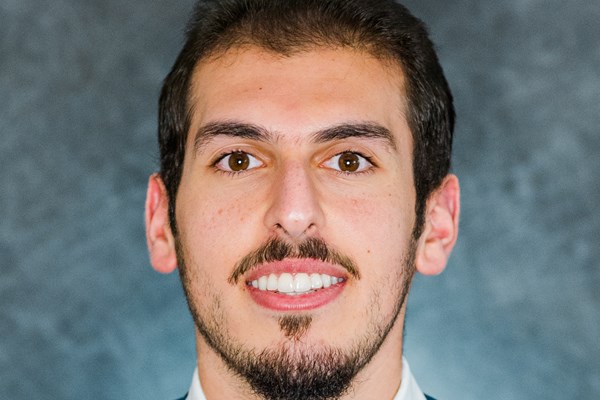 "Being a teaching assistant for the Dental Implantology class is one of the best school experiences I have had. Working with and along students is something I enjoy. Both the class and lab portion were interesting and fun; especially since it is about Implants (the current future)"
Hometown
Kuwait
What made you want to earn  your D.D.S.?
Usually, choosing a career comes from a positive experience. However, I chose dentistry because one day my little brother had dental treatment, and long story short, the dentist back then didn't do what he was supposed to do (as far as I understand since I wasn't old enough) and it turned out to be such an unpleasant experience for my brother. So, I decided to pursue dentistry and better serve the community.
Why did you choose to do it at WVU?
I chose to study at West Virginia University at Morgantown because it is located in a small, student-friendly town, which has all four seasons across the year, and that's nice since it is not the case in my hometown Kuwait! Speaking of the dental school particularly, the small class size is a huge plus, and therefore my clinical experience is way better and involved.
Explain a dental school experience you will never forget.
Being a teaching assistant for the Dental Implantology class is one of the best school experiences I have had. Working with and along students is something I enjoy and being involved in academics is a path I would like to take a part of, and what's better than working with 3rd-year dental students! Both the class and the lab portion were interesting and fun; especially since it is about Implants (the current future). 
What was something you realized during dental school?
Practicing dentistry is fun and yet challenging. It takes a while to get used to it, especially when it comes to hand skills and manual dexterity. Fixing everyday dental problems and overcoming challenges are some things that excite me when I get up every morning; sometimes we have to think outside the box!
What is next for you?
After graduation, I will be involved in a one-year AEGD program at Kuwait's Ministry of Health. Then, I'm planning to continue working in the ministry for a year or two. After that, I am going to apply for Prosthodontics Residency! The restorative aspect of dentistry is driving my passion. Moreover, being able to restore patients' oral health at a high-standard quality is what makes me pursue the prosthodontics specialty. Treating and managing complex and/or highly esthetic cases is something I want to learn. Lastly, being a resident allows me to interact in-depth with different team members of the school itself; residents, faculty, and different specialties at a higher level than what we used to at the pre-doctoral level.