Corina Torres
Class of 2022, Doctor of Dental Surgery (DDS) Program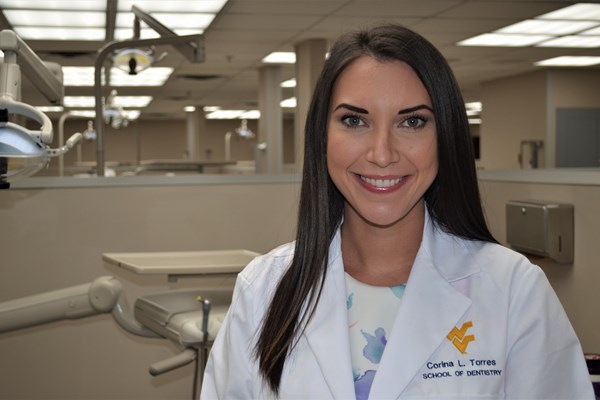 "After being at WVU, I view my classmates more like family members.  Also, the amount of clinical experience you receive from various WVU-affiliated rural clinics sets the school apart from others."
Hometown
Auburn, PA
Undergraduate Degree
Natural Science/Pre-Dent, Indiana University of Pennsylvania
What made you want to earn your DDS?
I wanted to earn my DDS because it was in health care but also combined an element of creativity. 
Why did you choose to do it at WVU?
I loved WVU because of the smaller more intimate class size, it helps create more student-faculty relationships. 
What would you tell someone who is considering WVU School of Dentistry?
I couldn't imagine myself attending any other dental school.  After being at WVU, I view my classmates more like family members.  Also, the amount of clinical experience you receive from various WVU-affiliated rural clinics sets the school apart from others.