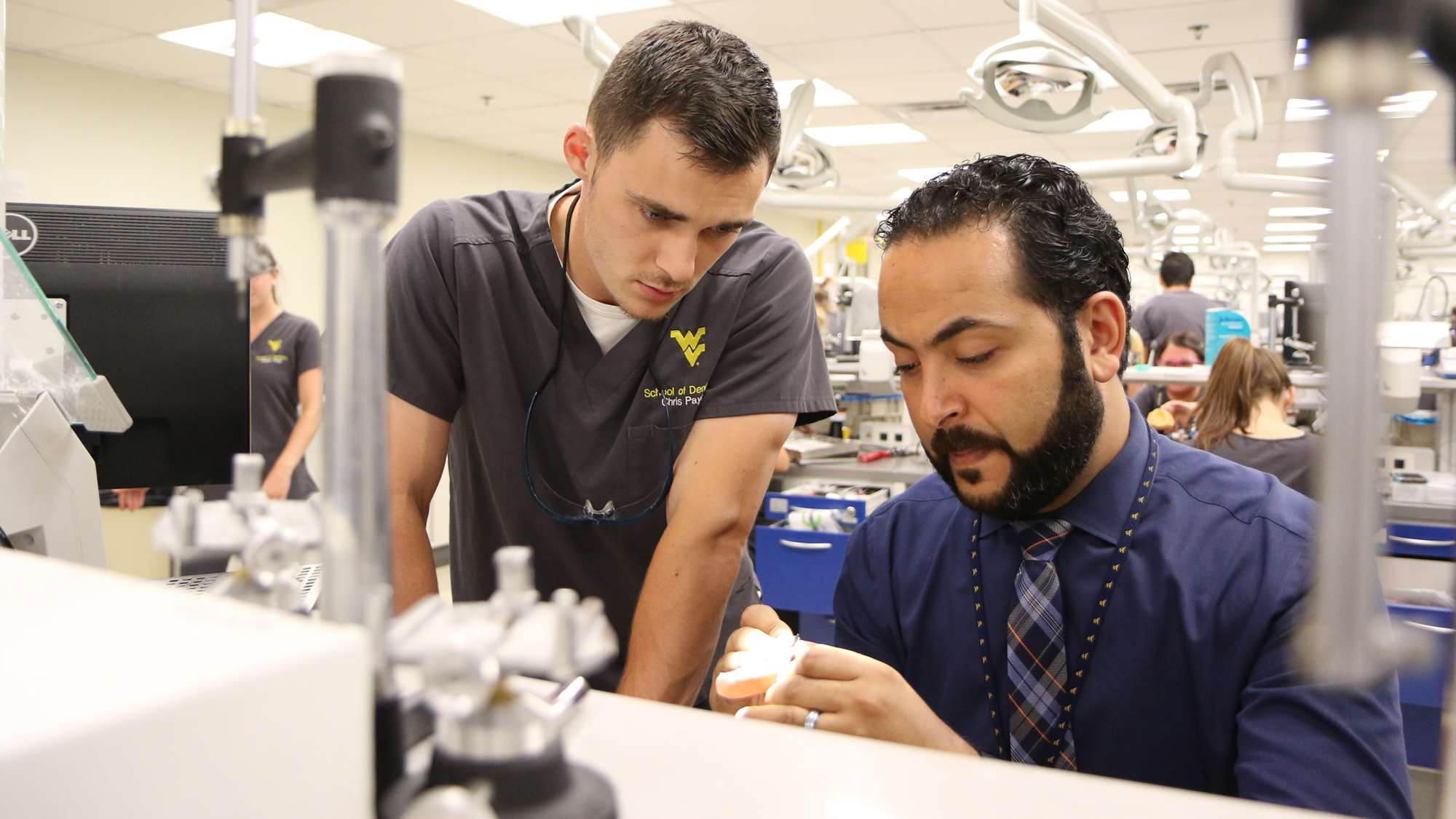 Advancing
Dental Research
We embrace the special responsibility to improve the oral health of the citizens of our state through a dynamic, evidence-based and inter-professional approach to wellness. It's a big task: West Virginia leads the nation in childhood cavities, adult tooth loss and gum disease.
Our
Research
As an integral part of the Robert C. Byrd Health Sciences Center, the West Virginia University School of Dentistry Department of Dental Research is investing significant resources to advance new clinical, basic and translational research capabilities to augment the teaching mission based on the School of Dentistry's five-year strategic plan.
WVU is one of only 115 higher education institutions in the U.S. to receive the Carnegie R1 designation for the level of scientific activity and graduate education on campus.
Research has demonstrated the strong relationship between oral health and overall wellness. 
We're taking steps to address the oral health problems by focusing on excellence in education, patient care, research, services, and cutting edge technology, improving not only oral health but promoting overall wellness. Our vision is to transform lives and eliminate health disparities for West Virginians starting with excellence in oral health.
Dental students complete a research project during the third year of the academic program.  Working alone or in small teams, with a faculty mentor, students perform studies which examine a range of scientific issues, from caries and periodontal disease, to smoking cessation and oral health promotion.  Dental hygiene students engage in research during the academic program, and present the findings from the research at an annual research day.
Dental students present their research projects at the school's annual research day.  The best research is selected to represent the school at the American Association of Dental Research's Dentsply Student Research Competition.  Students also present completed research projects at regional and national meetings, such at the Hinman and Greater New York dental meetings, and the American Dental Education Association Meeting.
The school has an active Student Research Group (SRG).  The SRG meets 2-3 times per semester to listen to, and engage with, invited research speakers present on their work.
Contact Us
Office of Dental Research
Address

First Floor HSC Annex
PO Box 9448
Morgantown, WV 26506

Phone

304 293-2521
Fotinos Panagakos
West Virginia University
Position

Associate Dean of Research, Dental Research

Phone

304-293-3396