Alex Pancake
Class of 2021, Doctor of Dental Surgery (DDS) Program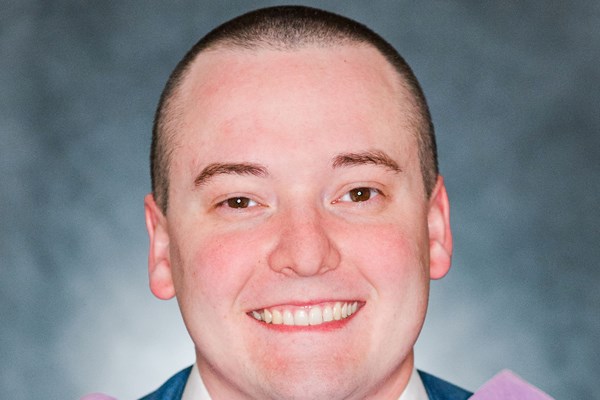 "I decided to become a dentist after shadowing my dentist. When I shadowed I was able to see teamwork, craftsmanship, sciences, and that dentistry can really help the community."
New Martinsville, WV native Alex Pancake earned his D.D.S with the Class of 2021. He began dental school after obtaining a B.S. at West Liberty University. 
What made you want to earn your DDS ?
I decided to become a dentist after shadowing my dentist. When I shadowed I was able to see teamwork, craftsmanship, sciences, and that dentistry can really help the community. My whole goal for my career was to use my talents to help others.  
What do you take the most pride in from your career as a professional student at WVU School of Dentistry?
I take pride knowing that I am prepared for the real world, and that I am going to be able to provide for the oral health care needs of people in WV.  I also take pride in hearing from post graduate instructors and employers that our students graduate the most prepared and the most capable compared to other dental schools.  
What school related events or activities did you enjoy most and why?
I always really enjoyed helping my classmates cook for Ronald McDonald house as part of community service.  
What would you tell someone who is considering WVU School of Dentistry?
I would recommend any prospective student to shadow many different private practices and specialties in dentistry.  I would also tell them that they are going to get a lot of great clinical experience here at WVU.  Dentistry is a marathon, not a sprint.     
What is something surprising about you that others may not know?
I cannot stand cheese of any sort, never liked the flavor.
What are you excited for next?
The opportunity to learn more advanced techniques and services in dentistry while finally being able to provide for my family.