Tess Ferrari
, DDS
Class of 2020, Doctor of Dental Surgery (DDS) Program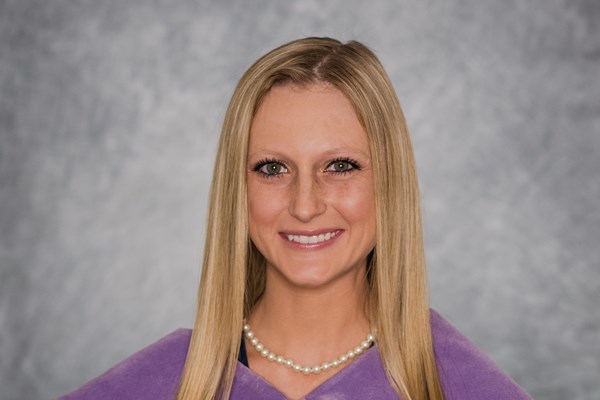 "We started out as first-years who were scared to touch a bur to plastic teeth and we are now competent dentists who are able to provide our patients comprehensive treatment. That is something we should all be proud of!"
What is your name?
Tess Ferrari
Where is your hometown?
Weirton, West Virginia
What is your undergraduate degree and where did you earn it?
Bachelor of Science in exercise physiology, West Virginia University
What made you want to earn your DDS?
I was involved in an accident which resulted trauma to my teeth. Those few days when my teeth were unable to be fixed really had an effect on me. I did not want to go out in public or even smile around my own family, let alone strangers. Once my teeth were fixed I realized how much more confident I felt. It was then I decided I wanted to give other people who were embarrassed by their smiles the same confidence which ultimately led me to the dental profession.
Why earn your DDS at WVU?
In undergrad I participated in the Destination Dentistry program that the dental school hosts. While I was there, the students kept emphasizing how nice it was to have small class sizes because they were able to get more clinical experience than their friends attending other programs. This hit home for me because I knew I wanted to feel confident taking care of my patients after I completed my dental degree. And the best way to do that is to have a lot of patient interactions!
What particular part of our program has been your favorite and why?
The rural rotation that we take part in during our fourth year has been my favorite. This experience is unique to our school. While I was on my rotation, I was able to see how my years of training had paid off; it is a great feeling to realize all those years of hard work you put in at school were successful.
What do you take pride in from dental school?
I am most proud of how far I myself, and we as a class, have came. Being at the end of my dental school career it is amazing to me how quickly these four years have gone. We started out as first-years who were scared to touch a bur to plastic teeth and we are now competent dentists who are able to provide our patients comprehensive treatment. That is something we should all be proud of!
What are your plans after you complete dental school?
I am moving to Summerlin, NV after graduation to start my career as a General Dentist.
What is it like to be providing direct patient care after just 2 years into classes?
For me, being able to provide patient care after two years of classes was very exciting. I am someone who learns by doing, so I was more than ready to start treating patients and work toward my goals.
What school related events or activities did you enjoy most and why?
One of my favorite events was annual ARM trip for Delts. This was always a fun trip where we were able to meet students from other dental schools in our district and have fun together. It was a great way to make connections and the speakers they hosted discussed interesting topics.
What hobbies do you enjoy outside of school? 
Outside of school I am a very active person. I love being outside. My friends and I frequently attend workout classes, take our dogs on hike, and go kayaking. Being active definitely helped us cope with the stressful times during school.
What would you tell someone considering WVU School of Dentistry?
I would tell them it is a lot of hard work, but do not let the stress get the best of you. Stay focused and everything works out in the end!