Angela Stowers
, DDS
Class of 2020, Doctor of Dental Surgery (DDS) Program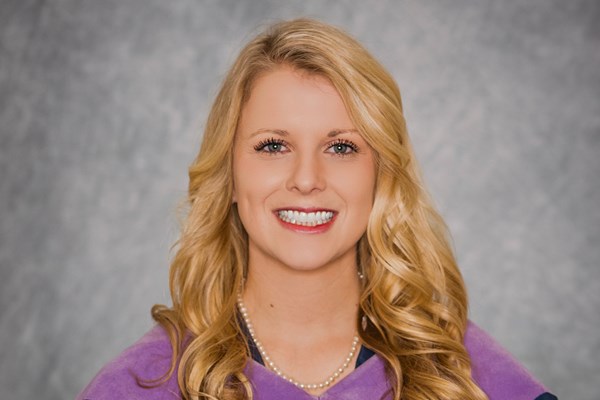 "Apply! Know that with hard work your dream can be achieved. I have dreamed of becoming a dentist since the age of five."
What is your name?
Angela Stowers
Where is your hometown?
Kenna, West Virginia
What made you want to earn your DDS?
I have dreamed of becoming a dentist since the age of 5.


Why did you choose WVU School of Dentistry?
West Virginia has always been my home and there is no better place to obtain my degrees than in my home state.
What particular part of the program has been your favorite and why?
My favorite part of the program was the clinical portion. I really enjoyed getting to meet and help patients.
What are your plans after dental school?
After graduation, I plan to work in a private practice as a general dentist in Charleston, West Virginia. I am looking forward to helping a new group of patients and to serve the community in which I will reside. 
What is it like to be providing direct patient care after just 2 years into classes?
I felt prepared to provide patient care after two years. The professors really challenged us in the simulation laboratory, as well as, academically in the classroom. 
What school related events or activities did you enjoy most and why?
I enjoyed the "lunch and learns". Getting to eat while learning about new technologies in the field of dentistry- count me in!
Describe your experience on rural rotation. 
My rural rotation experience increased my confidence as a provider and provided far more experience than could have been obtained in the school's clinical setting.
What hobbies do you enjoy outside of dentistry?
I really enjoy the outdoors by fishing, hiking, hunting, gardening, riding ATVs, spending time with family and friends, and woodworking.
What would you tell someone considering WVU School of Dentistry?
Apply! Know that with hard work your dream can be achieved.