Morgan Kesecker
, D.D.S.
Class of 2020, Doctor of Dental Surgery (DDS) Program
"One of my most enjoyable school related activities was the Guatemala trip my third year. It was humbling and gave me a strong desire to serve others in similar ways through missionary trips in my future."
What is your name?
Morgan Kescker
Where is your hometown?
Summersville, West Virginia
What did you study as an undergraduate, and where did you study?
Exercise Physiology, WVU
What made you want to earn your DDS?
Medicine has always been an interest of mine. My entire family is in the medical field. It wasn't until a medical mission trip I took my 2nd year of college where I shadowed dentists, that I became interested in pursuing a career within that field.
Why pursue your degree at WVU?
WVU was the only dental school I applied to; I didn't want to go anywhere else. West Virginia is my home therefore, I wanted to stay here surrounded by friends and family.
What particular part of the program is a favorite and why?
My favorite aspect of WVU's dental program is that we're one of the very few schools that has a CRET center. The Center for Dental Innovation allowed us as students to work with various dental materials and equipment that we otherwise wouldn't be able to until after graduating. Another part of our program that sets us apart is our clinical experience. We get so much more clinical experience than most programs due to having a smaller class size. The smaller class size allows you to become close with colleagues in your class. I'm fortunate to be walking away from dental school with lifelong friends.
What do you take pride in from your time at WVU School of Dentistry?
I am proud of the growth in myself both professionally and personally in my life. The challenges in dental school, I believe, mentally prepared me to become a more mentally tough individual. Through all of my four years of dental school I am happy to have kept a positive attitude.
What are your plans upon completing your degree?
After graduation, I will be moving to North Carolina to begin a one-year residency program at University of North Carolina Chapel Hill. I have intentions on furthering my career in specializing in endodontics following my residency program.
What was it like providing direct patient care after just two years into classes?
The first two years of dental school we thoroughly learned material in science and dental classes. The transition from didactic to clinic wasn't as scary as initially anticipated. I was nervous; however, after doing various procedures several times you become more confident in yourself. It was reassuring having instructors supervising our work to give us feedback as well.
What school related events or activities did you enjoy most and why?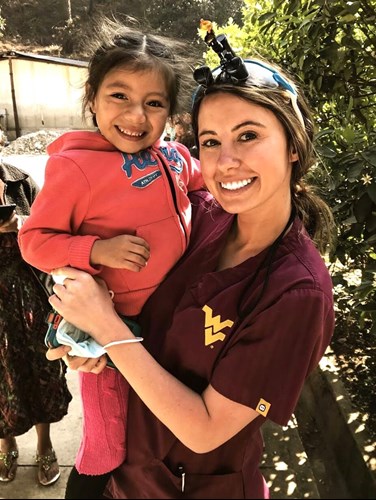 One of my most enjoyable school related activities was being chosen for the Guatemala trip my third year. It was a humbling experience and gave me a strong desire to serve others in similar ways through missionary trips in my future.
What was your experience on rural rotation?
My rural rotation was between two offices near my hometown. I liked how I was able to see two different offices and how they operated. Rural rotation let me learn about the business aspect of dentistry which we really aren't exposed to until we're out working.
What lies ahead?
I am looking forward to becoming settled in my career. I have been in school a long time and hopefully a few more years. It will be nice to finally accomplish all my career aspirations and start focusing on other aspects of life.
What are your hobbies outside of school?
I enjoy running, lifting, hiking, traveling, cooking, and spending time with family.
What is something people would be surprised to learn about you?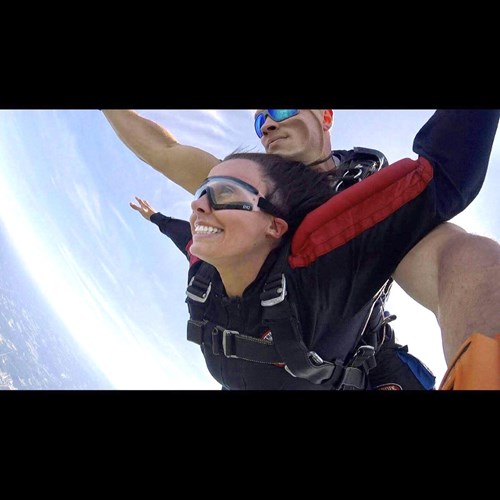 I went skydiving last summer. I dislike flying, yet I do it often. I felt no better way to overcome a fear of planes than to jump out of one. It was an exhilarating experience.
What would you tell someone considering WVU School of Dentistry?
If you want more of a hands-on program, I would advise West Virginia University. The clinical experience I've gained from my time at the school will definitely give me an advantage stepping out into the real world.