Evan Hodel
, D.D.S.
Class of 2020, Doctor of Dental Surgery (DDS) Program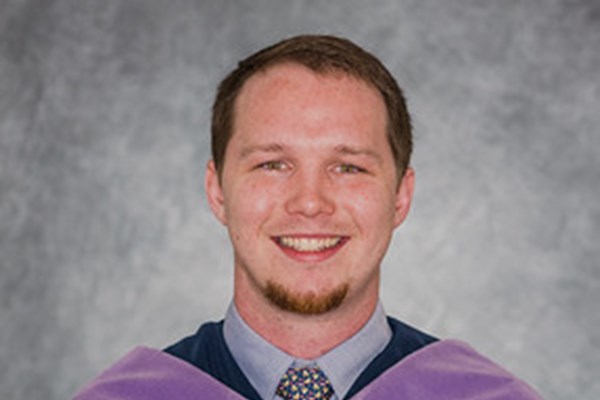 "After my interviews and visits I decided on WVU mainly because everyone there was so friendly and welcoming. On top of that, I liked the smaller class size and the updated simulation lab helped too."
What is your name?
Evan Hodel
Where is your hometown?
My hometown is West Chester, Ohio just north of Cincinnati.
What did you study as an undergraduate and where did you study?
I earned a Bachelor of Science in chemistry at Wheeling Jesuit University.
What made you want to earn a DDS?
As a kid I always enjoyed going to the dentist, well the hygienist, to get my teeth cleaned. And so, at a young age I decided I wanted to be a dentist. As I grew up and started shadowing I realized that being dentist is something I would really enjoy doing. It gives me a chance to help people rebuild confidence through giving them a new smile.
Why did you choose WVU's dental school?
Being from Ohio, I applied to all the schools in Ohio as well as WVU School of Dentistry. After my interviews and visits I decided on WVU mainly because everyone there was so friendly and welcoming. On top of that I liked the smaller class size and the updated sim lab helped too.
What were your favorite parts of dental school?
One favorite part of dental has probably been the time I have gotten to spend at the innovation canter. Getting to use top of the line equipment has been a great experience. Plus getting to test new materials and see what works best for me has been awesome.
Another favorite, hands down, was my trip to Guatemala to provide dental work to the people of Tecpan. It was amazing to get to see and learn more about their culture. The people of Tecpan were so grateful for anything we could provide for them. It really opened my eyes to how many people do not have access to routine dental care and maintenance.
What do you take pride in from your dental school experience?
I'm most proud of the relationships I have developed over my four years in dental school. It was a lot of hard work getting through all that studying and practicing. Without friends to help me through all that I don't know if I would have made it.
What is your next step?
After graduation I plan to enter the general practice residency program at Summa Health in Akron, Ohio. They have a great program and I hope to build on the great base set of skills that the WVU School of Dentistry has helped me develop. After that, I plan to work as an associate for a couple years and then hopefully buy into a practice. 
What is it like to be providing direct patient care after just two years into classes?
Providing direct patient care after two years was insane. I was very nervous and excited at the same time. It helped that my first filling was on my fiancé. So, she was probably more nervous than I was. However, I quickly realized that I knew more than I gave myself credit for. The faculty in pre-clinic do a great job preparing us for clinic and once you settle in it's a lot of fun.
What hobbies do you enjoy outside of dental school?
My main hobbies outside of school are playing with my pup Murphy and golfing. Murphy is a Husky/Lab mix and has A LOT of energy. So anytime I can get him out and running around is great. We enjoy going hiking and playing fetch. He is great at fetching golf balls in the front yard. When I am not playing with Murphy normally I am out golfing. I am not very good, but it gives me a chance to get outside and blow off some stress from school.