Matt Dolan
Class of 2021, Doctor of Dental Surgery (DDS) Program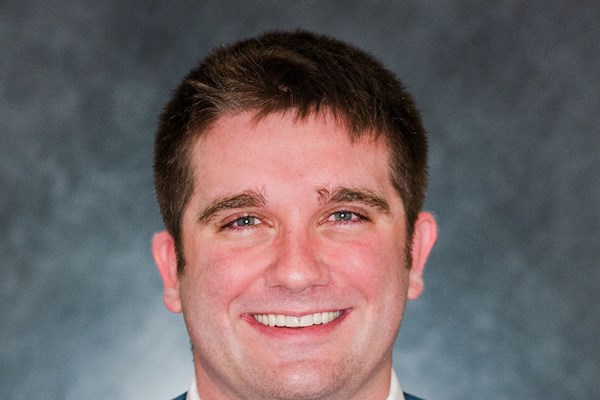 "There are always people rooting for you because they want you to be the best dentist you can be. I feel prepared to work in the real world of dentistry and at the end of the day, that is what a dental school should make you feel."
Matt Dolan is a two-time graduate of West Virginia University. He earned his undergraduate degree in Biology before being accepted into the dental school's class of 2021. The Madison, WV native is committed to oral healthcare in rural areas. 
What made you want to earn your DDS?
Becoming a dentist has been a goal of mine since I was in 8th grade. Throughout my life I have had many personal experiences with various fields of dentistry. Each experience I had with dentistry in my life helped me to gain confidence in myself and my smile. This confidence was something I would love to give to others. Other factors that influenced me to go this route were the artistic elements of dentistry, personal connections made with a family of patients, and being able to help someone with my skills and experience.
Why did you choose to do it at WVU?
WVU has been a school I have respected my whole life. I have grown from teenager to the doctor I am today due to my great experience at WVU. Ultimately, I went to undergraduate school here due to it being a great institution for laying the ground work of a science education, and I knew it would prepare me for dental school. I came to dental school here for quite a few reasons (small class sizes, clinical reputation for producing solid dentists, in-state cost of tuition, previous family graduates telling me it was great to learn here, and the list goes on and on). I knew I wanted to work in West Virginia upon graduation as well, specifically in a rural area because it is where I grew up. Rural areas are in need of help, and I believe I am the guy to do that job, so it only makes sense I obtain my education and learn to treat the patients I plan to treat professionally while obtaining my education.
What do you take the most pride in from your career as a professional student at WVU School of Dentistry?
I take pride in knowing that no matter the clinical situation presented, I always tried my best to treat my patient's with the upmost respect and kindness that I have. A lot of people have a fearful mindset when it comes to dentistry. There were many times people told me they appreciated the calm environment I provided in a stressful setting and that they felt like I listened to their needs and explained things well. These are things I take pride in along with the excellent education I have worked so hard to obtain.
What would you tell someone who is considering the WVU School of Dentistry?
That this is not an easy road, but in the end it is worth it. There are many times where the workload can be tough on you mentally and physically. However, there are always people rooting for you and helping you at the school because they want you to be the best dentist you can be. Your classmates, especially in a class as small in size as WVU, are a blessing. They are your friends who understand everything you are feeling throughout this journey, and I can honestly say I have gained friends I will forever hold in my life. Additionally, WVU SOD also offers unique experiences like rural rotations, the innovation center, and much more that a good deal of other schools nationwide do not offer. Being a WVU graduate, I feel prepared to work in the real world of dentistry and at the end of the day, that is what a dental school should make you feel like.