Cassie Liston
Class of 2020, Doctor of Dental Surgery (DDS) Program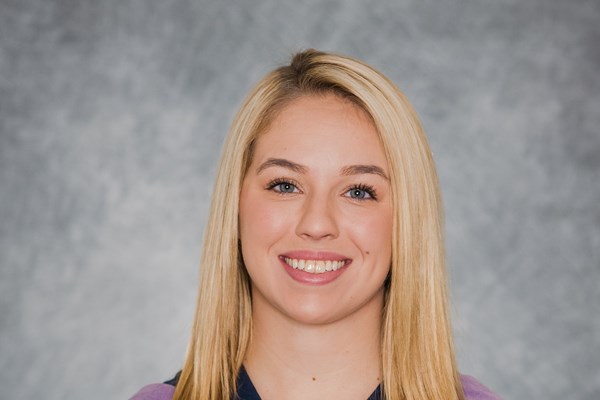 "The more research and shadowing I did throughout undergrad, the more I fell in love with dentistry because it is the perfect blend of science, medicine, art and helping people. Dentistry also allows for a great work/life balance for raising a family one day."
What is your name?
Cassie Liston
Where is your hometown?
Reedsville, WV
Where did you earn your undergraduate degree and in what?
West Virginia University, Bachelor of Arts in Chemistry with a minor in Biology
What made you want to earn your DDS?
I have always had an interest in science and medicine. When I got braces as a freshman in high school, I began to look at dentistry as a career because I loved looking at before and after pictures. The more research and shadowing I did throughout undergrad, the more I fell in love with dentistry because it is the perfect blend of science, medicine, art, and helping people. Dentistry also allows for a great work/life balance for raising a family one day.
Why do it at WVU?
I grew up just outside of Morgantown and attended WVU for undergraduate school, so I had a lot of exposure to the WVU School of Dentistry. It was the natural next step for me. WVU also has a reputation for producing the best clinicians, so I wanted to be part of a great program.
What particular part of the program has been your favorite and why?
The amount of clinical experience we get, in addition to access to our new Innovation Center, puts us head and shoulders above DDS graduates from other schools. It may be stressful at times to fulfill our requirements, but we are held to a high standard and, while I still have a lot to learn, I feel very confident in what I have learned and accomplished here.
What gave you the most pride during your educational time at the WVU School of Dentistry?
I am proud to have been chosen as a scholarship recipient for the last three years. This past year, I received two awards and was asked to speak at the recognition dinner on behalf of all recipients to thank our donors. Dental school has so many challenges and to be recognized for my accomplishments while receiving aid toward my student loan debt is highly rewarding.
What school related events or activities did you enjoy most and why?
Being an involved member in the American Student Dental Association as Fundraising and Vendor Fair chair for three years, I was able to attend many conferences in new cities and meet new people from other dental schools. Among my favorite trips were ASDA Annual Session in Pittsburgh and National Leadership Conference in Chicago. I also attended the national ADA conference in San Francisco, CA with some of my closest friends from school which was an experience we'll never forget!
Describe your rural rotation experience. What did you learn?
During my junior year of undergrad when I was applying to dental school, I completed an internship with Dr. Carly Lemley and Dr. Heather Ayers (both WVU grads) at the Landing Dental Spa in Morgantown, and I was fortunate to be able to return to this office to complete my rural rotation. It was great to be able work alongside my mentors treating patients and learning the dynamics of a private practice. Over the 7-week period, I noticed a huge increase in my speed and confidence as a clinician.
What is something people would be surprised to learn about you?
My fiancé and I have three grey cats together named Callie, Charlie, and Catie. They have provided me with a lot of love and entertainment over the years to combat the stresses of dental school!
Where will your DDS take you after commencement?
I have accepted a position in the Advanced Education in General Dentistry (AEGD) residency at the Dental College of Georgia in Augusta. It is a one-year program with emphasis on highly esthetic dentistry and dental photography. I am looking forward to learning advanced techniques and treating more complex cases, and I am excited to explore a new area since I have been in WV my whole life. After completing my residency, I hope to settle down in Georgia and eventually establish my own private practice.