Sarah Klenk
Class of 2020, Doctor of Dental Surgery (DDS) Program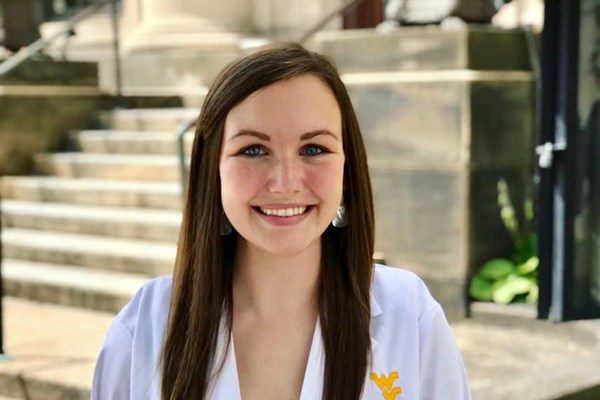 "I love the idea of giving a child a positive experience at the dentist and seeing that influence their behavior and oral hygiene at future recalls."
Sarah Klenk will continue her dental education as a pediatric dentistry resident at Case Western Reserve University School of Dental Medicine.
How did you become interested in pediatric dentistry?
I was a youth camp counselor during high school and college so I knew I enjoyed interacting with children but it wasn't until I started working in clinic that I decided I wanted to pursue pediatric dentistry as a career. I love the idea of giving a child a positive experience at the dentist and seeing that influence their behavior and oral hygiene at future recalls. It's also rewarding to be able to instill self confidence in patients during such a vulnerable time in their lives.
What's one of your favorite traditions at school that you look forward to each year?
I always look forward to going to the The Greenbrier, the resort that hosts the annual West Virginia Dental Association meeting in July! It's so fun having the opportunity to interact with dentists who are from all over the state and spending time outside of class and clinic with my fellow dental students!
What is the most stressful part about fourth year?
Aside from checking off graduation requirements, the most stressful part is probably the uncertainty of the future. My friends had their post-graduation plans mostly solidified but I had to wait until phase 2 Match to know if I needed to start looking for a job or if I would become a pediatric resident!