Claire Frank
, B.S.D.H.
Class of 2021, Bachelor of Science Program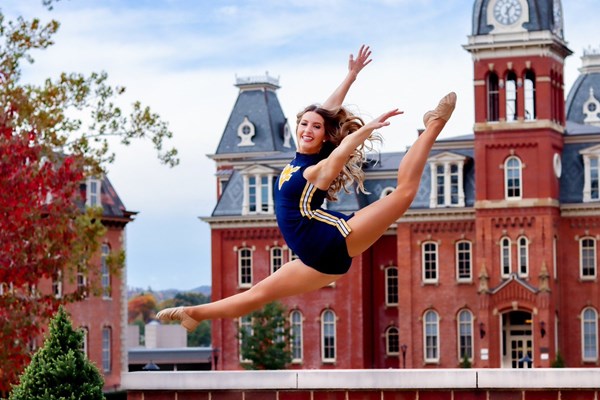 "I chose dental hygiene because I was inspired by the happiness and positivity of my past dental hygienist. I have also always had a passion for helping others and wanted to choose a career that allowed me to do just that every day."
Claire Frank, of Stillwater, Oklahoma, earned her dental hygiene degree and graduated May 16, 2021. 
Her class is among the first students to promote tobacco cessation and oral cancer awareness at the WVU Coliseum on behalf of the WVU School of Dentistry.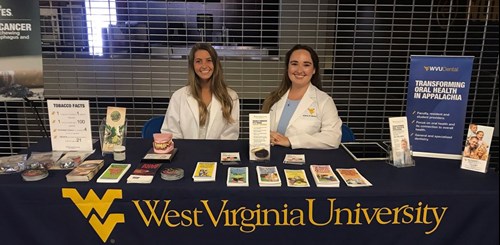 Aside from leaving West Virginia University with a bachelor's degree as an oral health professional, she graduates as a national champion. 
Frank and her WVU dance team made history winning the first National Dance Alliance title in more than a decade and in 2 separate divisions. In a video by her teammate, Franks is described as a mentor and motivator. 
"You're passionate and hard-working at whatever you do. Just know that we are going to miss you so much and miss the positive energy you bring to every game and every practice."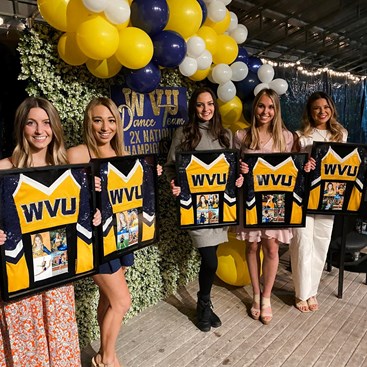 In a team vote for 2020-2021 Superlatives, Frank was named the team sweetheart. She is one of five dancers on the team to graduate this year.