Laura Settles
Class of 2020, Doctor of Dental Surgery (DDS) Program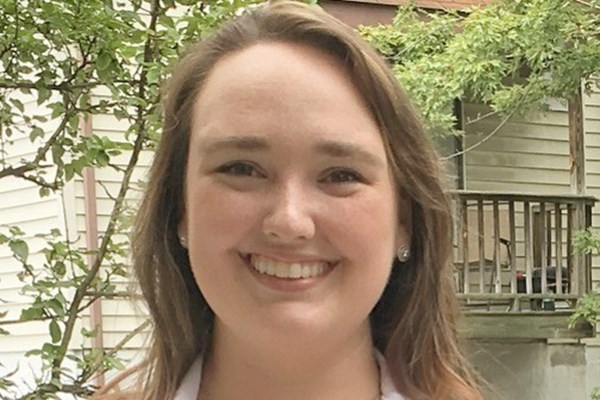 "I knew I wanted a lot of patient exposure, opportunities to work with underserved rural populations, and training with the newest technology and products. The School of Dentistry at WVU has given me all of those things."
Laura Faith Settles is from Bristol, Virginia. She earned her undergraduate BS in Applied Sciences.
What made you want to earn your you DDS?
Dentistry was a natural fit for me. I've always loved medicine, art and working with my hands, and dentistry allows me to blend all of those interests in a way that helps others. I was exposed to dentistry early in high school through volunteering as a dental assistant for Remote Area Medical and Missions of Mercy projects. These experiences had as big of an impact on me as it did for the patients that were served. I saw the transformative power that dental treatment could have on a person's physical comfort and self-confidence - that solidified my desire to become a dentist.
Why did you choose WVU School of Dentistry?
WVU was my top choice, and my education here has been outstanding. I knew I wanted a lot of patient exposure, opportunities to work with underserved rural populations, and training with the newest technology and products. The School of Dentistry at WVU has given me all of those things, especially through the rural sites and CRET Innovation Center. Now, at the end of my fourth year, I work mostly independently and feel well prepared for practicing dentistry.
What was a favorite part of the program?
The Innovation Center allowed me to try new materials and techniques that I look forward to using in private practice.
What are you proudest of from your time in dental school?
It is hard to pick a single moment! Our clinic induction / white coat ceremony was a monumental day to celebrate how far we had come and thank the family and mentors who helped support and prepare us for seeing patients. I also reflect on the words of my patients, who told me how comfortable I made them feel and how they believe that I will be a very happy and successful dentist. That's the best feeling - earning someone's trust and helping them to love their smile.
What's your next step?
After graduation, I will be working as an associate at Wytheville Dental Group in Wytheville, VA.