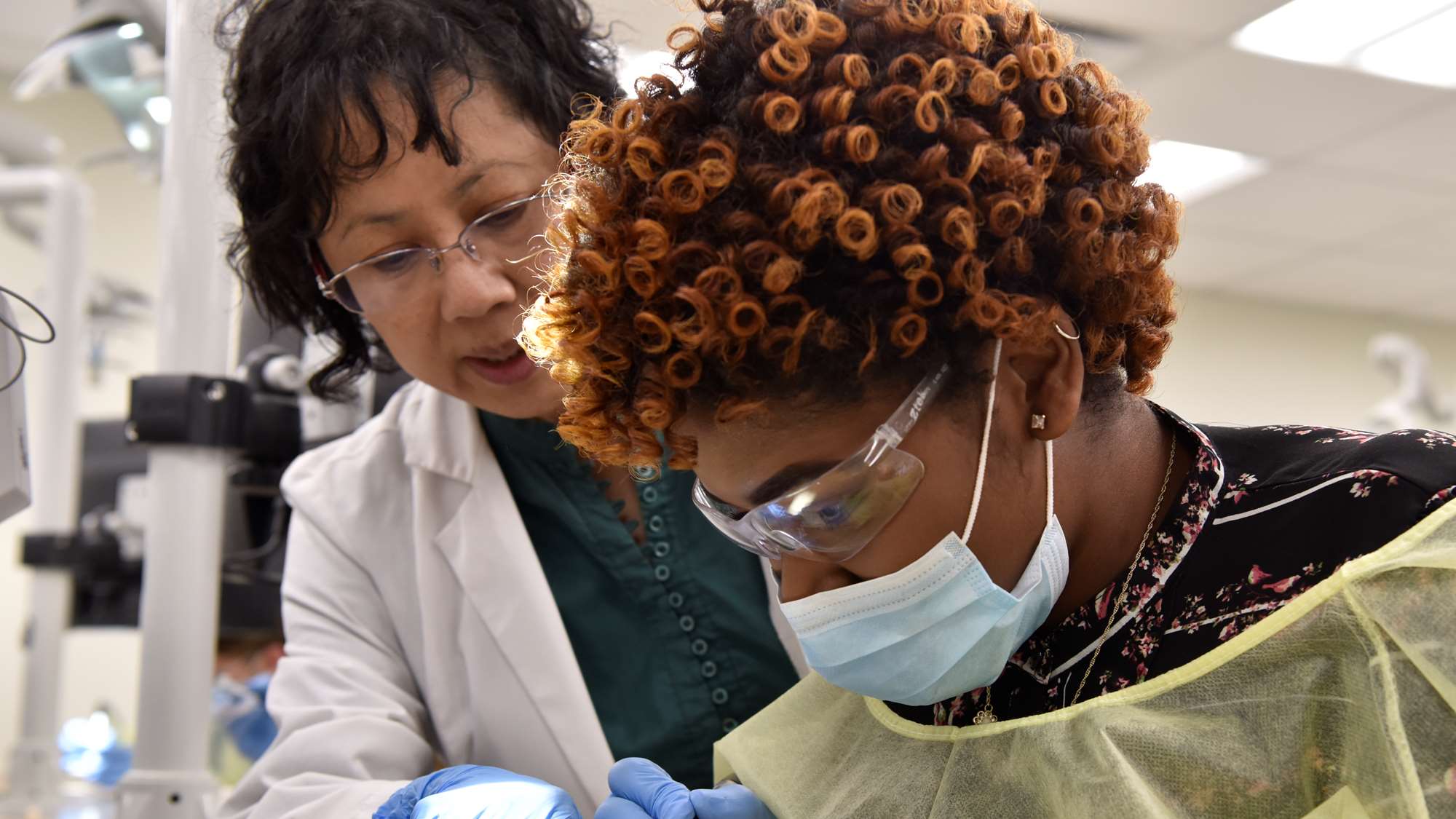 Elevating

Dynamic Learning

Students have access to our state-of-the art Center for Dental Innovation for instruction and ultimately treating patients. Both dental and dental hygiene students spend most of their time on direct patient care the final two years of the D.D.S and B.S.D.H programs.
About
Our mission is to promote a diverse and dynamic learning environment that addresses the present and future oral health needs of the citizens of West Virginia and beyond by providing an oral health center committed to excellence and innovation in education, research, patient care, service and technology.
Our administrative offices, classrooms and student clinic is located on the Evansdale Campus of West Virginia University in the Health Sciences Complex next to Ruby Memorial Hospital.
We also operate a new state-of-the-art Faculty & Graduate Dental Clinic and our Center for Dental Innovation are located just a few minutes away from our main campus in the Suncrest Towne Centre in Morgantown. 
We are constantly striving to improve our patient care as well as our classroom experiences. 
Visit Us
Visiting is the best way to find out what it's like to study and live here. Explore our libraries and Student Rec Center, eat lunch at the Mountainlair Student Union, shop at the bookstore, attend a class — and yes, climb a few of our famous stairs.