Exciting Opportunities.
Unique Settings.
Every dental and dental hygiene student learns and treats patients in a student clinic, the Center for Dental Innovation, rural practices and at community clinics.
Our Programs
Approximately 300 students are enrolled in the school's D.D.S. program, the dental hygiene B.S. and M.S. programs and our postdoctoral specialty programs.  As part of the Health Sciences Center, the school provides learning experiences with the Schools of Medicine, Nursing, Pharmacy and Public Health.
Doctor of
Dental Surgery
(D.D.S.)
A Doctor of Dental Surgery degree guarantees graduates can profoundly transform the first impression made by an individual. The curriculum includes a blend of the biomedical, behavioral and dental sciences with the goal of developing a competent oral health professional capable of practicing safely, ethically and independently.
Bachelor of Science
Dental Hygiene
(B.S.D.H.)
Combining both liberal arts courses with practical and clinical experiences, the Department of Dental Hygiene offers bachelor and master degrees. Through lecture, simulation labs, an innovation center and direct patient care, dental hygiene graduates should be able to detect, prevent and treat mouth diseases. 
Master Of
Science
(D.D.S or B.S. Required)
Internship
Provided through the Department of Oral and Maxillofacial Surgery, this is the only internship available in the School of Dentistry.
Picture Yourself Here
A student who is passionate about the well-being of others, is intrigued by science and exhibits a high regard for art will often excel in dental school. Select a category below to learn if you are suited for a career in transforming smiles, healing patients and advocating for excellence in oral health care. And, join us for a visit.
Class of 2026
Class Profile
At the WVU School of Dentistry, our entire student body represents multiple countries and at least 10 states. We understand the importance of maintaining a diverse and well-represented group of students and continue to strive towards this goal.
65%

West Virginia residents
17

undergraduate and graduate degrees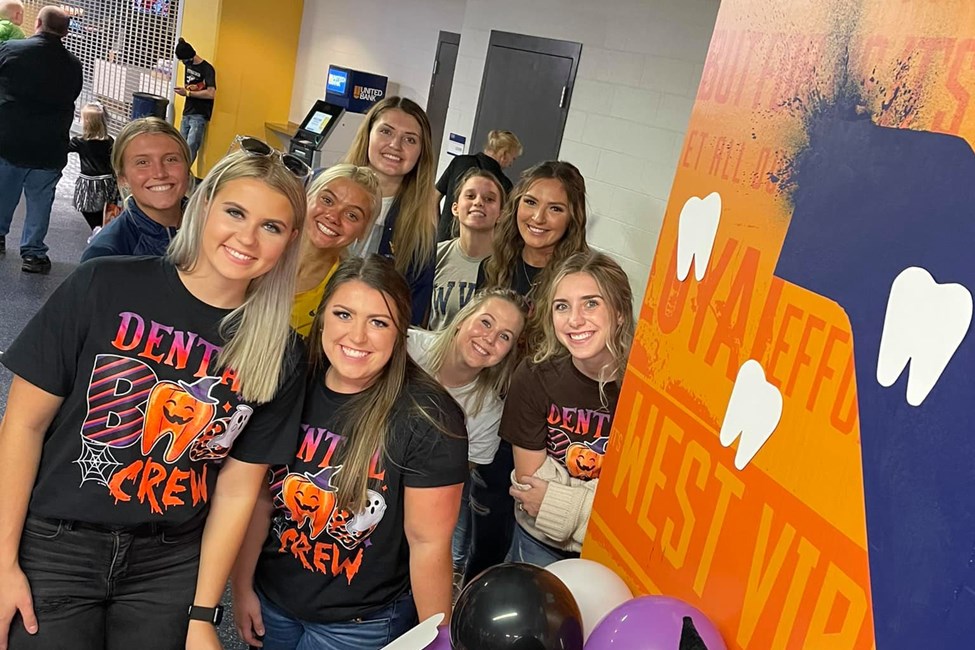 Getting
Involved
Students have the opportunity to learn through providing community service. We offer many outreach programs from small local projects to state-wide initiatives. Get hands-on experience while making a difference.