Thomas Stanley
Class of 2022, Doctor of Dental Surgery (DDS) Program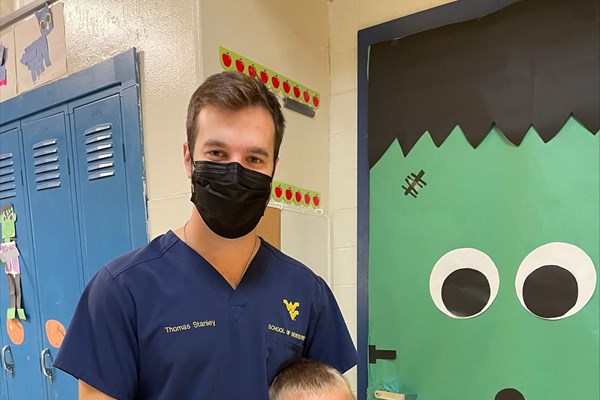 "This young man is the  poster child for what WVU School of Dentistry should be graduating and what the state of West Virginia needs for the future of our great profession. (Rural Rotation Mentor Dr. John 'Chip' Perrine)"
Hometown
Wheeling, WV
Rural Rotation Assignment
Cowen, WV
Dr. John 'Chip' Perrine
Thomas Stanley spent his six weeks of rural rotation treating patients in Webster County, WV. He worked under the direction of faculty dentist and mentor Dr. John 'Chip' Perrine. In addition to treating patients, Thomas volunteered in the community during his rotation including reading to children and emphasizing the importance of oral healthcare at the local elementary school. 
Evaluation and Comments
Dr. Perrine gave Thomas a glowing review of his time in Cowen. His feedback included:
"(Thomas is) One, if not the best student I have ever had and I am fortunate to have had some excellent ones. He is prepared and possesses an excellent work ethic. He is just an outstanding young professional in every aspect."
Regarding his strengths, Dr. Perrine wrote the following about Thomas.
"(He is) smart, dead honest, has a good head and great empathy. He is very friendly and courteous to everyone at all times."
Dr. Perrine recommended:
"Keep this young man in the state of West Virginia. I would be proud to have him as a peer. This young man is the  poster child for what WVU School of Dentistry should be graduating and what the state of West Virginia needs for the future of our great profession."