Lauren Bakos
, DDS
Class of 2020, Doctor of Dental Surgery (DDS) Program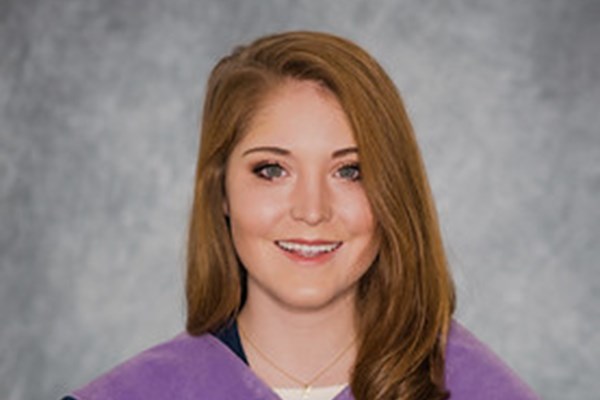 "I chose WVU School of Dentistry because we get such a great clinical experience.  I believe the best part of the program is the relationships the students are able to gain with the faculty members due to the small class size and the increased clinic time we are given."
What is your name?
My name is Lauren Bakos.  
Where are you from?
I am from Morgantown, West Virginia.  
What did you study prior to dental school?
I studied Biology at WVU prior to dental school.
What made you decide to pursue dentistry?
My father,
Les Bakos
, has been a big influence in my life. He is an oral surgeon at the school, and I loved seeing what he did as I grew up.  
Why did you choose WVU?
I chose WVU School of Dentistry because we get such a great clinical experience.  I believe the best part of the program is the relationships the
student
s are able to gain with the faculty members due to the small class size and the increased clinic time we are given.
What is next for you?
Next year, I will be participating in the General Practice Residency program at WVU.  I am extremely excited for the opportunity and wish the rest of the class the best of lucks with their endeavors next year.