Misbah Muzaffer
, D.D.S.
Class of 2021, Doctor of Dental Surgery (DDS) Program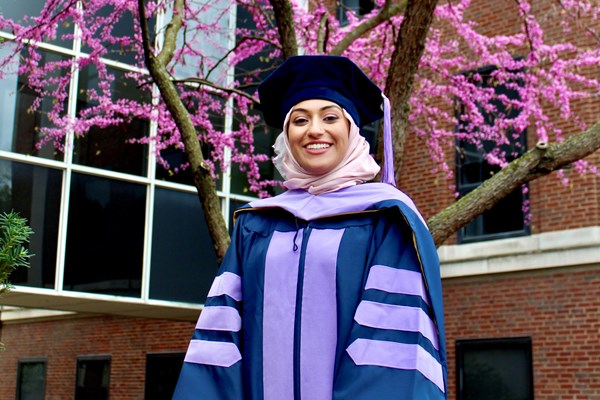 "WVU has done an amazing job setting our foundation. I'm excited to head to Chicagoland to practice as a general dentist!"
Misbah Muzaffer, DDS Class of 2021, is from Bluefield, WV. She completed a BS degree in Biology at Bluefield College before attending WVU School of Dentistry. 
"The best part of WVU is that it feels like home. We're lucky to have small class sizes where we get to know our classmates and faculty on such a personal level. We also benefit because we receive more instruction on our clinical skills," Muzaffer said.
Muzaffer established Dental Professionals for Human Rights to help educate and empower fellow students. The Bluefield native saw the work of the WVU School of Medicine group — Physicians for Human Rights — and she wanted to mirror the effort at the School of Dentistry.
"After talking to faculty, we decided it would be good to start a similar program for dentistry. Rather than Dentists for Human Rights, I wanted to include hygienists, assistants and others in dental professions," Muzaffer explained.