Rebecca Baudin
Class of 2020, Doctor of Dental Surgery (DDS) Program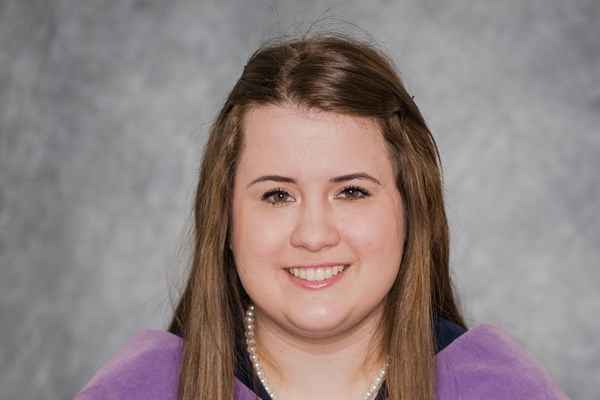 "WVU will have you ready at the end of your four years to treat patients. Be sure to have grit and always remember your "why"."
What is your name?
Rebecca Baudin or my classmates so lovingly call me "Becky B".
Where is your hometown?
Jennings, LA
Where did you earn your undergraduate degree and in what?
University of Louisiana at Monroe in Biology with a minor in Chemistry
What made you want to earn a DDS?
I wanted to choose a career where I felt that I could make a profound difference in someone's life, and for as long as I can remember I have loved teeth. So, becoming a dentist made sense to me.
Why do it at WVU?
I truly feel like WVU has a strong clinical program and that WVU grads have a great foundation when starting their dental career.
What particular part of the program has been your favorite and why?
I have enjoyed getting out of the classroom and being on the clinic floor treating patients. It reaffirmed for me that I picked the right career, I absolutely love treating patients.
What has made you proud during your time at the dental school?
It's hard to pick one moment, but passing my licensure exam is one that stands out. Seeing the results made me feel like all the preparation, long nights, highs and lows were worth this moment.
What are your plans after graduation?
I am moving back home to Louisiana to serve the great people of Southwest Louisiana.
What is it like to provide direct patient care after just 2 years into classes?
I think it is fantastic and that we are prepared well upon entering the clinic.
What are you looking forward to after graduating?
I am looking forward to taking care of people and hopefully making a difference in their life through dentistry.
What would you tell someone considering WVU School of Dentistry?
WVU will have you ready at the end of your four years to treat patients. Be sure to have grit and always remember your "why".

On a personal note
I want to thank my husband, Hunter, for chasing my dream with me to West Virginia and being my rock throughout dental school. Also thank you to my parents, Chris and Renee Baudin, for always encouraging me and believing in me.