Nadia Mardmomen (for Commencement)
, D.D.S.
Class of 2021, Doctor of Dental Surgery (DDS) Program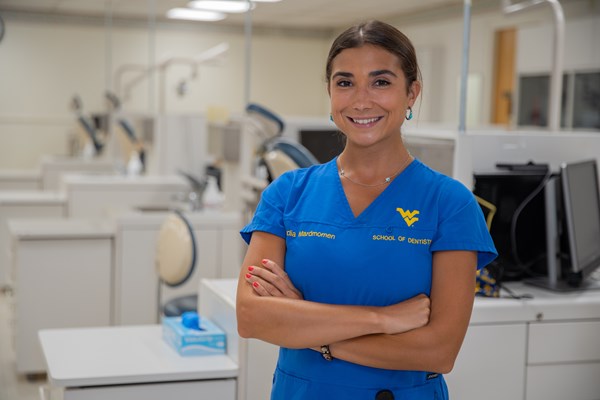 "We are the only dental school in the state and people drive from all over to come here. That's why I chose WVU School of Dentistry. I knew I would help the most people."
Nadia Mardmomen is from Bridgeport, WV. As a D4, or fourth-year dental student, she was involved in a student recruitment video project that was designed to give future students a look at dental school through Nadia's eyes and experiences. The project was necessitated by the COVID-19 pandemic that prohibited on campus visits for potential admits.