President's Message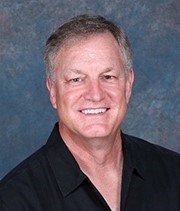 The West Virginia University School of Dentistry Alumni Association Board of Governors president is Dr. Ron Richardson. He graduated dental school in 1981. 
His term as alumni association president is 2017-2018. 
"The Alumni Association is very strong and progressing due to the past leadership of Ed White, and continued service of Cathy Boyce, Executive Director and our dedicated Board of Governor members. I want to create an ongoing communication so that all alumni are informed of the events that the Alumni Association is sponsoring and how the association helps the students on their journey to become Dentists and Dental Hygienists. Please contact me if you have any class updates, or need any information about the Alumni Association: RRich44@aol.com or 321-591-5051
Thanks, Ron"