2021 Renovations
Spring 2021
The multiphase facility upgrades in 2021 required an investment of more than $10 million.
Creation of offices for Diagnostic Sciences and financial staff from Clinical Affairs
This hallway goes from the reception area to the student clinic. Offices are to the right. 
Before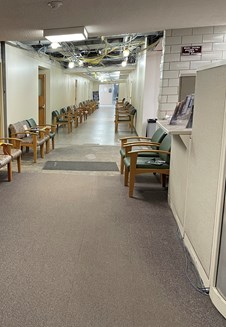 After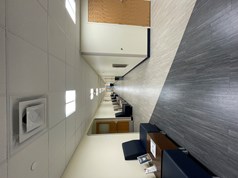 June 2021
Renovation of the urgent care and radiology clinics
Before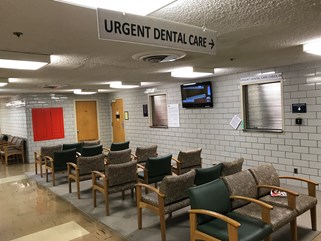 After
The old urgent care waiting room is now home to
workspace and urgent care operatories.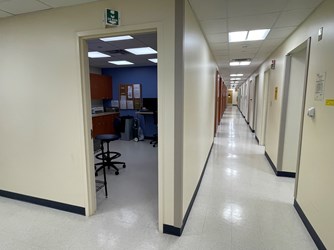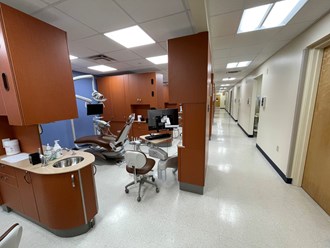 August 2021
Renovation of the reception and waiting areas
Before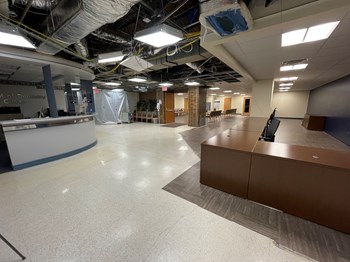 After