WVU Dental Health and Pregnancy Study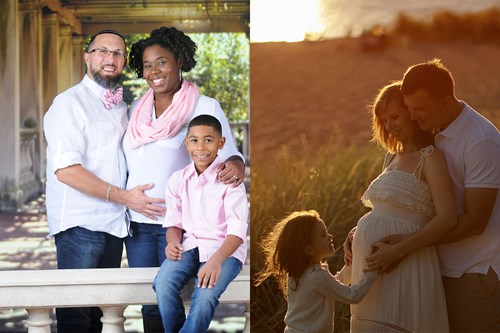 Thanks for checking out our study and what it's all about. We have received some alarming data that tells us that children in West Virginia have a higher risk of getting cavities than in the rest of the country. As a part of the Center of Oral Health Research in Appalachia (COHRA) we want to combat this by first understanding why this is happening. The way we are doing this is by conducting a research study with pregnant women and their babies for a period of 6 years to see how their oral health changes in the mother and how the baby's oral health correlates with the mother's.
Want to Help?
There is a new initiative in 2018 known as "COHRA Smile," which involves pregnant women in West Virginia who identify as African American. Over the next two years or so, we will be actively recruiting African American women who are in their first or second trimesters of pregnancy who would like to volunteer for a paid research project. If you or anyone you know would like to participate, please contact us. Learn more about your dental health and earn over $500 for completing the full study. Your help can be the first steps to improving oral health for your child and other children for generations to come.
News
If you know someone who is pregnant in West Virginia, please have them give us a call at 1-877-988-3384 to sign up for the study!
To go to our sister study's website at The University of Pittsburgh Click Here