WVU Dental Health and Pregnancy Study
Meet Our Staff

 Dr. Dan McNeil, PhD
Principal Investigator at WVU
Phone (304) 293-7308
Email: dmcneil@wvu.edu
Behavioral dentistry and behavioral medicine, including pain, are my principal areas of research focus. Special focus is on the conceptual understanding of anxiety, fear, and pain, including their psychopathological manifestations in anxiety disorders or chronic pain. Dental fear and phobia are particular areas of interest. Other emotions and emotional disorders, such as depression, are of interest because they frequently co-occur with these states. As I have a commitment to diversity issues in psychology and dentistry, specifically targeted toward American Indians and Alaska Natives, I have blended my research interests on anxiety with that population. My investigations in dentistry have primarily converged on assessment, working to understand dental fear and phobia, their components, functions, and sequelae. This research concentration also allows me to integrate my research with teaching of dental students and work with dental faculty. As a result of my work on pain and anxiety/fear in dental settings, I have become involved in other areas of behavioral dentistry, including orthodontics and pediatric dentistry. I am also interested in the oral (dental) health problems of people in West Virginia and elsewhere in Appalachia.

Dr. Linda Alexander, PhD
Co-Investigator at WVU

 Dr. Linda A. Alexander is a Professor in the Department of Social and Behavioral Sciences and currently serves as the Senior Associate Dean for Academic, Student, and Faculty Affairs for West Virginia University's School of Public Health. Her research primarily focuses on the complex understanding of the burden of tobacco related diseases among underrepresented and US socially disadvantaged populations. In addition to academic settings, Linda has over 25 years' experience working in and for underrepresented communities which has helped shaped her expertise in culture's influence on health behavior. This experience is also applied to the classroom when teaching public health students. During her time in academia, Linda has developed several courses with a focus on eliminating health disparities, and preparing a culturally competent public health workforce.
Linda's formal education includes graduate degrees from James Madison University and the University of Virginia. She is a founding member of the Tobacco Research Network on Disparities (TReND) and the Network on Biobehavioral Pathways in Cancer (NBPC) both funded by the National Cancer Institute (NCI). Dr. Alexander recently    served as the Senior Volume Editor for NCI's Monograph 22, the first monograph devoted exclusively to a comprehensive understanding of the research literature on  smoking attributable diseases, patterns, mortality and morbidity for racial, ethnic and social minorities. Dr. Alexander also currently serves as a Section Councilor for the Alcohol, Tobacco, and Other Drugs (ATOD), section of the American Public Health Association.
 Dr. Elizabeth Kao, DMD, FAGD
Project Dentist
Dr. Elizabeth Kao is a professor at West Virginia University School of Dentistry, Department of Restorative Dentistry. She receives her BA and MA degrees in Biology from Boston University and a Doctor of Dental Medicine degree from the University of Pennsylvania School Of Dental Medicine. Because of her interest in combining dental practice, teaching, scholarly advancement and research; she has chosen an academic career at the Ohio State University and West Virginia University. Dr. Kao is a Fellow of Academy of General Dentistry and has received several student research development awards and research challenge awards during her tenure. She is the principal investigator and co-investigator of studies ranging from dental education, behavioral science, dental materials, particulate and bio-aerosols, enhanced digital technology and population studies that involve drug information, perception of esthetics; and oral health and cognitive function. She has secured funding from National Institute of Dental and Craniofacial Research, American Dental Association Health Foundation, American Association of Orthodontics, and many university and commercial grants. She owns a US patent for dental glass ionomer. She has lectured and presented in local and national dental societies in U.S, Hong Kong, Taiwan, Thailand and Australia. Dr. Kao is a reviewer for AADR's Award, Fellowship and Grants committee, and a scientific reviewer for dental journals. Dr. Kao maintains an active faculty practice in general dentistry and she is interested in dental disease prevention, crown and bridge, implants and cosmetic dentistry.
Linda J. Brown, RDH
Oral Evaluator
Phone: (304) 872-2966
Email: ljbrown@hsc.wvu.edu 
Linda is the oral evaluator for our Southern team of researchers. She grew up in Kanawha County and graduated from WVIT in 1996 with her degree in Dental Hygiene. She worked in private practices for 8 years before becoming part of West Virginia University School of Dentistry's research team in December of 2004. She loves working with participants on this study. She states, "This work is so important for the future of our state to help fight dental disease in children. It has been an honor to work with so many great families over the years, we consider them our family."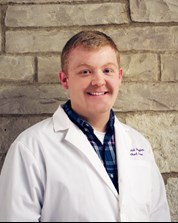 Michael Law, BSDH, RDH
Program Manager
Phone: (304) 293-3278
Email: Mlaw8@hsc.wvu.edu
Michael is the oral evaluator for the Northern team of COHRA. Michael was born and raised in Morgantown and graduated from WVU with his bachelor's degree in dental hygiene in 2013. He worked in private practice for about 8 months before pursuing his interest in research with COHRA. This research is very exciting to Michael because during his time in private practice, he saw many young children with severe decay. This project is the foundation for a future of better dental care for young children. He is very excited to meet all of the participants!
 Karolyn Ruggles, CDA
 Dental Assistant
 Phone: (304) 293-0422
 Email: kjohns37@mail.wvu.edu
Karolyn Ruggles joined the research team in September 2016. Although new to research, she is no stranger to dentistry, with 31 years of private dental practice experience. She has also organized a Dental Assisting program for the Monongalia County Board of Education along with teaching the program for 8 years. Karolyn is very happy with this career change and she understands the importance of research due to the use of research in education and her teaching experience. She looks forward to spending her remaining working years with the COHRA research team, helping to make a difference in the oral health of children.
 
 Barb Thaxton, RDH
 Oral Data Collector
 Phone: (304) 619-3800
 Email: ebt0001@hsc.wvu.edu
Ella Barbara Thaxton graduated from West Liberty University with a Bachelor of Science degree in Dental Hygiene and West Virginia University with a Master of Science degree in Community Health Education.
Barb has worked with many years in private practice in both pediatrics and general dentistry. She has contracted with Marshall University School Health Technical Assistance Center providing oral health education and oral health surveillance across the lifespan and the West Virginia State Oral Health Program as part of their technical assistance team providing assistance to private offices and clinics.
Barb also served as the Coordinator of the West Virginia Oral Health Coalition and currently serves on the Board. She also works with Complete Mobile Dentistry providing dental exams and treatment to our much deserving military personnel serving with the Reserves and National Guard.
 Richard J. Crout, DMD, PhD
 Consultant
Dr. Crout is Professor Emeritus with the WVU School of Dentistry (SOD). A former Associate Dean for Research at the SOD, Dr. Crout has been involved with the Center for Oral Health Research in Appalachia (COHRA) since its inception.  As a former principal investigator for the grants that support COHRA, Dr. Crout continues to serve on the COHRA Executive Committee. A periodontist, he provides consultation in that realm, and in dental issues generally, for the ongoing COHRA project.