Agency
Agency Focused Coordinated Entry and Assessment
Why Coordinated Entry and Assessment?
The goal of the Coordinated Entry and Assessment Program is to streamline the entry process, allowing assistance to be more effectively accessed and allocated to those in need. Often times, communities lack the necessary resources to meet all the needs of individuals who are experiencing homelessness, resulting in long wait times, incorrect prioritization, or those who are in need being screened out of programs. The Coordinated Entry process helps communities by eliminating the initial intake process, collecting necessary verification documentation, and completing the IV-SPDAT in order to prioritize based on vulnerability and severity of service needs. The program can also provide information regarding other available community resources and diverting those individuals who do not qualify for HUD programs. In addition, this program provides information about service needs and gaps, in order to assist communities in planning future assistance and identifying resource needs.
For more information about our services, please contact our office at 304-293-7486.  You can also call our toll free number at 877-231-7486.
Service Area
The Coordinated Entry and Assessment Program currently covers the WV Balance of State Continuum of Care (COC). This organization is comprised of 44 counties, including: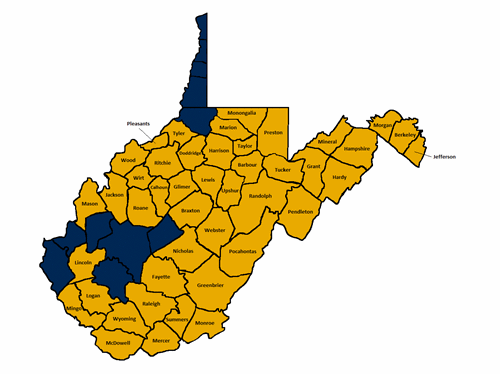 ______________________________________________________________________________________________________________________________
Online contact and registration forms from Wufoo.