Alumni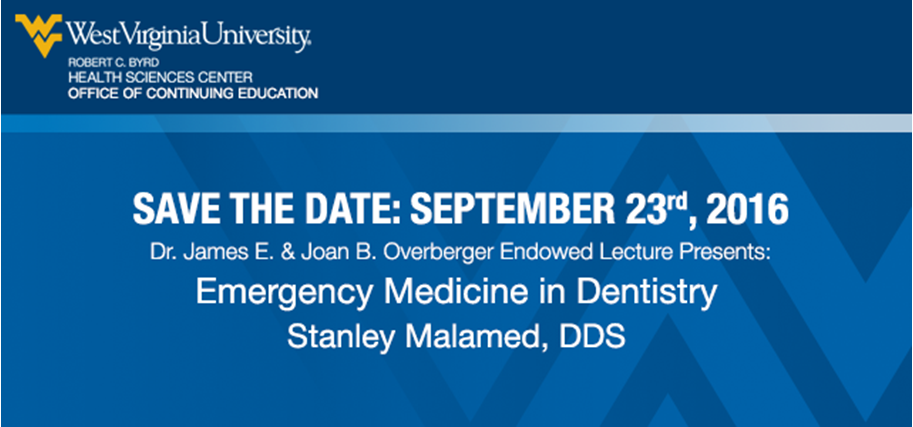 Join us at the Waterfront Place Hotel in Morgantown, WV for Dr. Stanley Malamed's presentation Emergency Medicine in Dentistry.
For more information, visit the Fall Dentistry Event page on our website
Registration

 

Stanley Malamed, DDS

 

Dr. Malamed, a dentist anesthesiologist, graduated from the New York University College of Dentistry in 1969 and then completed a residency in anesthesiology at Montefiore Hospital and Medical Center in the Bronx, New York before serving for 2 years in the U.S. Army Dental Corps at Ft. Knox, Kentucky. In 1973, he joined the faculty of the University of Southern California School of Dentistry (now the Herman Ostrow School of Dentistry of U.S.C), in Los Angeles, where he is Emeritus Professor of Dentistry.

Dr. Malamed is a Diplomate of the American Dental Board of Anesthesiology, as well as a recipient of the Heidebrink Award [1996] from the American Dental Society of Anesthesiology and the Horace Wells Award from the International Federation of Dental Anesthesia Societies, 1997 (IFDAS).